Ana Sayfa » Duyurular
A Turkish-Greek pact to reciprocate on human rights violations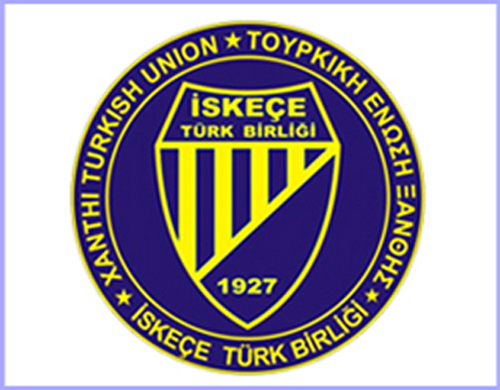 DÖNDÜ SARIIŞIK
ANKARA - Hürriyet Daily News
Tuesday, January 5, 2010

Minorities have suffered fluctuations in the relationship between Turkey and Greece. In a domino effect, Greek aggression in Cyprus negatively affected Greeks in Istanbul while Turks in Thrace had to pay for the events in Istanbul. The question now remains whether it is time for mutual violation or mutual respect.

Back in 1923, Turkey and Greece were bound by the Lausanne Treaty to treat their respective minorities with reciprocal rights. But to hear complaints on either side of the Aegean, one might think the two nations' leaderships have misread the pact to believe they have an obligation to mutually violate basic freedoms.

President Abdullah Gül and Prime Minister Recep Tayyip Erdoğan urged Greece to listen to the demands of the Turkish minority in the country in connection to the re-opening of the Halki Seminary on Heybeliada, one of the Princes' Islands off Istanbul.

\"The Turkish minority in Greece has still been suffering from violations of human rights although the European Union has forced remarkable improvements over recent years,\" Çetin Mandacı, a Turkish-origin deputy from the ruling PASOK Party, told the Hürriyet Daily News and Economic Review in a phone interview Tuesday.

The Athens Agreement (1913), Lausanne Agreement (1923) and other bilateral protocols granted Turks basic rights related to education and religious freedom, Mandacı said.

\"We need bilingual schools and so radical changes must be done in minority education system,\" said Mandacı, who is from Xanthi (İskeçe in Turkish), a city populated mainly by Turks in Thrace.

There is an acute problem in fulfilling educational demand because there are only two minority schools for elementary and secondary students serving 150,000 Turks in Thrace. Locals are forbidden from opening new schools or making additions to existing ones even if they use private funds.

Violations of religious and cultural rights

Ahmet Mete, Xanthi's elected mufti and a consultation board head for all of Greece's Turks, expressed similar concerns to Patriarch Bartholomew in regarding the treatment of religious minorities in the country: \"Why is nobody asking if there is an imam problem in Thrace? We do not have a religious vocational school to raise the next generation.\"

\"We had once two madrasahs that the state converted into normal high schools. All the imams are elderly and we will have to transfer imams from Bulgaria and other European countries,\" Mete told the Daily News on Tuesday.

Despite European Human Rights Court verdicts, it is still impossible to establish private schools in Greece. \"If we are equal citizens of Greece, which is an EU member, we must have the right to an open imam-hatip [religious vocational],\" Mete said.

The Turkish minority has no right to elect its own religious leader nor to administrate its charitable foundations despite critical reports on the matter from both the United Nations and European bodies. People in the community elected Mete as mufti but the Greek government ignored the election and assigned another mufti.

\"Patriarch Bartholomew is asking for an official recognition of his ecumenical title, but here the Greeks insult me by calling me a 'fake mufti' even though I'm a theologist and elected by the Turkish community,\" said Mete.

\"I published a notice asking for minority rights and the papers responded with insulting headlines saying, 'worm mufti'. When will the Greek government hear our voice?\" he said.

The word \"Turk\" is forbidden in the name of minority associations, according to Greek law, in contrary to both bilateral agreements and EU principles.

The Xanti Turkish Union was established in 1927 and officially survived until 1983. When a local court ordered its closure, a 27-year legal fight began. The European court unanimously decided to re-open the association in 2008, ordering Greece to pay compensation.

\"We have not received payment since we don't have a tax number. We cannot get a tax number because the local court has yet to recognize our status,\" Mehmet Hacıhalil, the president of the union told the Daily News.

\"We are still suffering because the local court did not recognize [European court] verdict,\" he said.

Halki Seminary

Mete agreed Patriarch Bartholomew has made natural demands but said: \"What is upsetting us is that some intellectuals are ignoring our suffering. There are agreements granting us minority rights. We also deserve an honorable life.\"

Hacıhalil, appreciated Gül and Erdoğan's remarks, saying that he was happy the Turkish government has urged the Greek government to listen to the Turkish community's demands.

\"I hope problems at both sides will be soon solved. What we want is to have our basic rights as honorable people. We are against discrimination and the idea of not living together with Greeks as brothers,\" said Hacıhalil. \"We are Greeks as much as [Patriarch] Bartholomew is a Turk.\"

PASOK may take steps in spring

Mandacı said socialist Prime Minister George Papandreou might introduce some solutions for minorities in Thrace. \"I believe that positive steps will be taken as a result of positive dialogue. I received promising messages from Papandreou in regard to education and other minority rights.\"

Despite this, he said: \"It will take time. We will see a clearer picture toward the spring. A strong political will is a must. Regardless of their various political backgrounds, all Turks must be in solidarity to get a solution in parliament.\"

The assignment of a mufti seems to be a bottleneck as PASOK asserts that the minority should elect its own religious leader but one largely stripped of authority. \"The officially appointed mufti has legal authority to divorce and conduct marriage-related issues. As a part of our culture, people want to see the elected mufti with the same authority,\" he said.